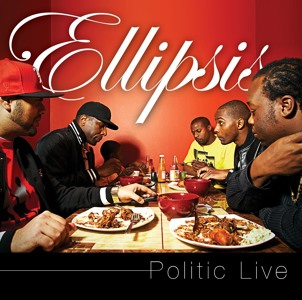 Politic Live is a hip-hop group that fuses their West Indian roots with past and modern day hip-hop influences. Their name, which represents the balance of art and commerce, is reflected in their subject matter which ranges from songs about the cons of Alberta's economic boom, rising violence in Edmonton, to finding companionship.
Together since 2002, Politic Live's most notable work is their 2006 sophomore album, Adaptation. Popular among campus radio the album spent 10 Weeks on Canada's National Campus Radio Hip-Hop Charts where it peaked at #2. State's side the album had a similar streak with chart activity in Waterville, San Jose and Chicago, where the album's single "Droppin' Gems" charted on Illinois Record Pool's Weekly Top 200 Urban Singles for 13 straight weeks – peaking at #69. Praised for its honest lyrics, varied topics, and diverse sound, Adaptation also received critical acclaim in both Canada and the US along with multiple Award Nominations.
Politic Live's body of work includes having 4 music videos added to rotation at Much Music; touring western Canada on multiple occasions; being awarded over $100,000 in grant funding since 2006 from organizations like the Alberta Foundation for the Arts, Edmonton Arts Council, & FACTOR; showcasing at nationally recognized music conferences like Canadian Music Week, New Music West and the Western Canadian Music Awards (aka Breakout West); opening for the likes of Snoop Dogg, Busta Rhymes and Nas; and syncs in indie films like Doppelganger (Phyraz Production), By Waist Side (Santoro Pictures), and Halo (Diluvian Motion Pictures).
In Edmonton Politic Live is well known for their community work. In addition to mentoring upcoming artists, Politic Live has raised over 8,000 lbs of food for the Edmonton Food Bank in 10 years through their initiative Hip-Hop For Hunger.
Politic Live is presently promoting their third album, Ellipsis.
Politic Live – Throwback