This Friday Night!
***PhB. Entertainment and Filthy Entertainment Present along with F*ck Me its Friday present***
Rise of an Ill Ikon
We have all had a favorite DJ. We have all had a DJ affect our lives immeasurably. Whether it be the vibes he presented to the dancefloor via a live set, or that awesome track he or she made. Or maybe he was a friend that taught you something about yourself as a DJ. Jordan "Illikon" Robinson was one of those DJs that made a difference wherever he played. PhB. Entertainment was founded in-part by his hard work, direction, and advice. With his passing, part of that original energy has passed as well. We can, however, pay respect to his legacy by continuing on in epic style… the way he would've wanted. This night is for our friend. Lets party and have a wicked time in his memory. We invite everyone that new him, or heard his songs and loved them, or saw his live show and couldn't get enough, to come down and have some drinks and dance off some steam in his memory. And we invite everyone else to come and party too! Because the more the merrier!! And Jordan would've loved to see and meet all the people that appreciated the music and the passion that only lives in the EDM scene!!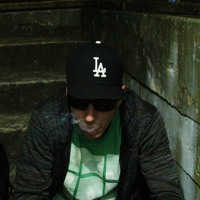 Illikon
There's a reason 28 year old DJ/Producer Jordan 'illikon" Robinson (half of the Subdivide duo) is ranked #3956 globally out of over half a million electronic music artist high profile enough to bother ranking. In 2009 his first EP dropped onto unsuspecting ears; 2010 saw his sophomore release receive massive support worldwide, radio airplay and critical acclaim. He's remixed Deadmau5, some massive names like Downlink and Melleefresh play his tunes, his DJ sets are sweat-soaked, bouncy, jack'd up, and unnecessarily rowdy sections of time and space.
Then one day there was bass, and it changed everything. Now there's no slowing down in sight; illikon is one of the new breed of artists beginning to surface on planet earth: possessing the ability to kill it on the mic without notice or mercy, razor sharp DJing skills and unmatched technical prowess across all genres of electronic music.
Featuring DJ's:
RIP Bruv
Check out the gems Illikon left behind for us to remember him by: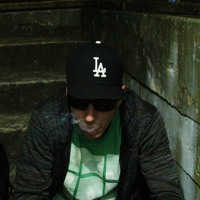 Illikon
All door profits will be donated to The Canadian Association of Music Therapy
We will also be taking donations for this charity the evening of the event.
$5 cover
18+ ID required